Command Performance Catering
The Camarillo Ranch is pleased to announce Command Performance as our exclusive catering partner! Since 1986, Command Performance has provided exceptional catering and party planning to venues, private locations, businesses and organizations throughout Ventura, Los Angeles and Santa Barbara counties. They are the exclusive caterer to at many exceptional wedding and event sites throughout Ventura County.
Together, we have created customizable catering packages named for Adolfo Camarillo's daughters: Isabel, Ave and Rosa. Special meal requests such as Gluten Free, Vegan, Vegetarian and Child meals can be accommodated. Please view the catering packages for reference.
Rustic Charm Meets Victorian Elegance
Our beautiful venue is located in Camarillo, California. This 19th century ranch has a rich history, and can host up to 1,000 guests for Weddings, Social, Corporate events and much more!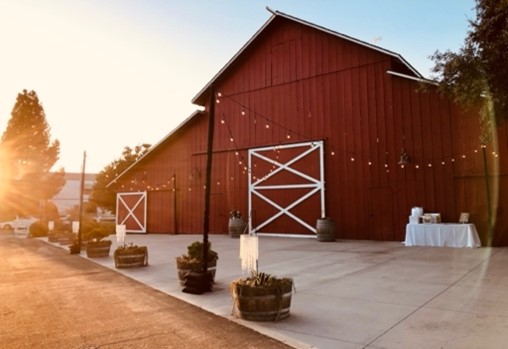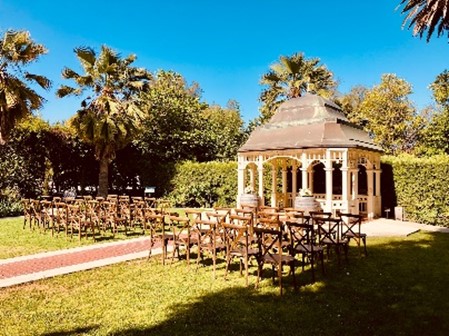 Destination-Style Weddings
Our venue is uniquely located to host a charming 'destination' wedding, even if you're a local! Our All-Inclusive Package provides rentals, your choice of four beautifully manicured event spaces and allows you to choose from customizable catering menus. We pre-approve all vendors, making your planning process incredibly easy.
Corporate Events
In addition to weddings, we also specialize in corporate events, charity events and retreats at the ranch, offering a professional setting and plenty of space for attendees. We'd love to help translate your initial ideas into an amazing event!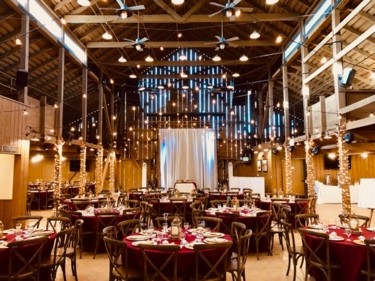 Special Events & More!
If you're looking to host a special event like a birthday celebration, festival, prom, private party, or celebration of life, consider our venue. We offer a variety of catering options and can help you plan a memorable experience for your guests!
Exceptional Event Team
Events at the Camarillo Ranch are managed by the experienced and knowledgeable event team Command Performance. With over 50 years of combined event experience, rest assured you will be in good hands!